2018 got off to an awesome start with the third annual Culjat surprise trip. Last year the Poldberg family tagged along for a cruise through the Caribbean, and this year we revisited Orlando for a trip to Disney World!
I know Disney World doesn't usually come to mind when a 20-30 year old plans a vacation (unless you have small kids), but I'm here to tell you why it should. A visit to Disney World can be even better if you haven't been since you were a small kid. This year was almost like a redemption tour for me. I got to ride all the rides I wasn't tall enough for as a kid, I didn't need the constant watchful eye of a parent anymore, and most importantly, I could drink.
Now the key to organizing the perfect adult trip to Disney World is knowing which rides are worth the wait and where to grab an adult beverage in between. Let's take a look at what I found out:
Hollywood Studios
The two best rides in this park were far and away the Rock 'n' Roller Coaster and the famous Tower of Terror. We also rode the Star Wars - Star Tours ride, but I wouldn't recommend it. Hollywood Studios also had a nice selection of restaurants and bars to choose from. You could also get an adult beverage at almost every food stand too. If you're looking to catch a nice buzz while you enjoy a couple of rides, this is the place to do it.
Magic Kingdom
Disney's Magic Kingdom is where it all began. It's got the iconic Disney Castle and a lot of rides are original to the park. This park was definitely geared towards the younger crowd. The best rides in the park were Space Mountain & Big Thunder Mountain Railroad. I'm not saying the other rides were bad, but they weren't quite as fast or as adrenaline inducing as I like. The biggest downside to the Magic Kingdom is that there was almost no booze. The only way to get a drink here was at a sit-down restaurant. It's a good idea to schedule a night out on the town if you're going to spend the day at Magic Kingdom.
EPCOT
Disney's EPCOT is the most adult friendly park of them all. The two best rides here, and arguably all of Disney World, were the Test Track and Soarin' Around the World. I'm partially biased because it was travel themed, but Soarin' Around the World was my favorite ride of the weekend.
EPCOT is also home to 11 different countries. We decided it would be a good idea to try our hand at the around the world bar crawl. So we set off on our drinking journey in Mexico and made our way across the globe. By the time we ended up in Canada, approximately 11 cocktails later, we were feeling some type of way...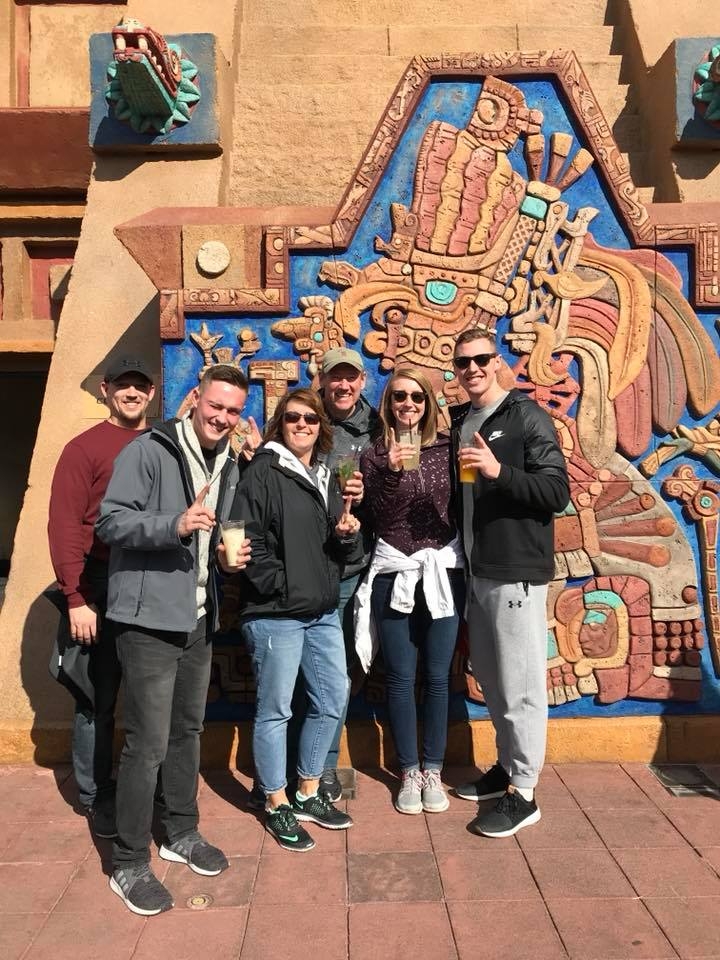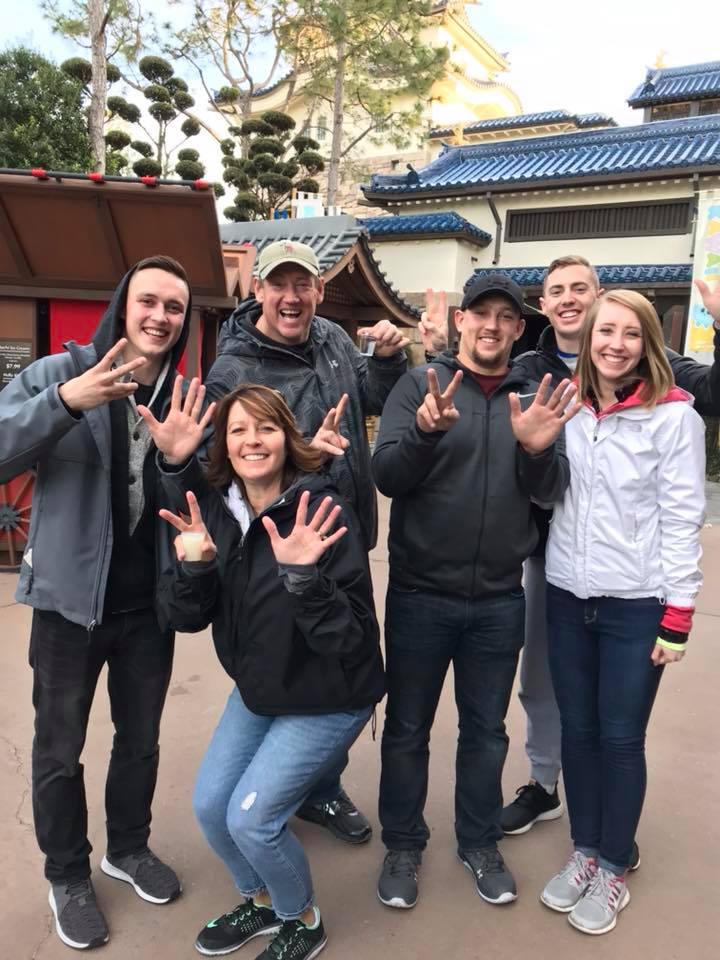 I'd like to thank Bonnie Culjat again for planning & executing another great surprise trip this year. Disney World was probably one of the last places I would've guessed, but it was a really fun time.
All-In-All
Disney World isn't just a place to bring your kids when they're young. You can go there as an adult and have just as much fun, if not more. Like I've always said, you're never too old for Disney World.
Have you visited Disney World as an adult? What did you think?